In this guide we show how you can import a Brain to your account. After importing a Brain, you can test it out or make any changes you wish.
Step 1: Login to Moveo.ai
Navigate to https://console.moveo.ai
Select your preferred login method. In this guide we will continue logging in with Google
Select your Gmail account and you will be directly logged in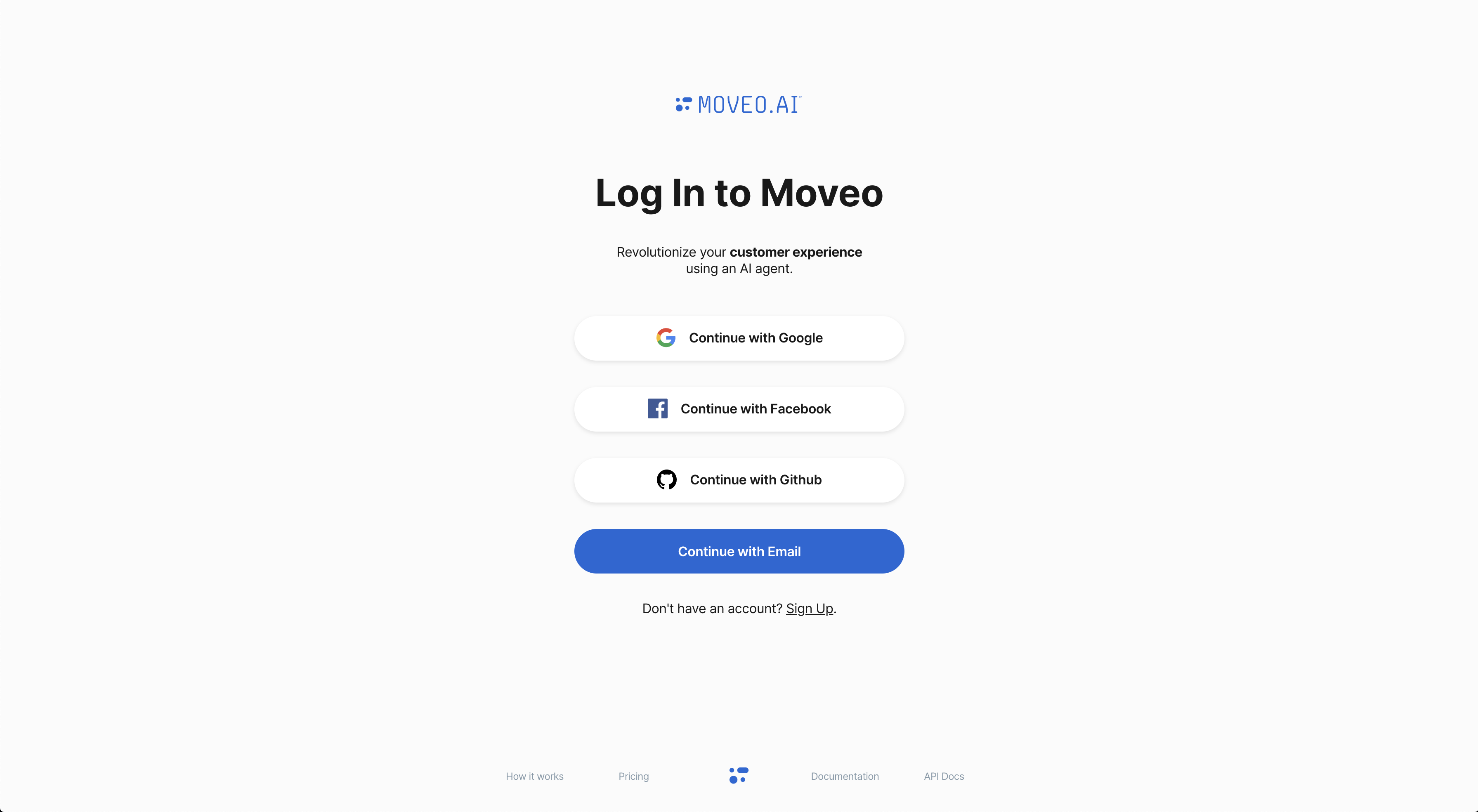 Step 2: Creating and Importing a Brain
Click on Create Brain
Fill out the information in the Popup window
Import your saved Brain (.json file)
Click Create
Create New Brain
Popup
Success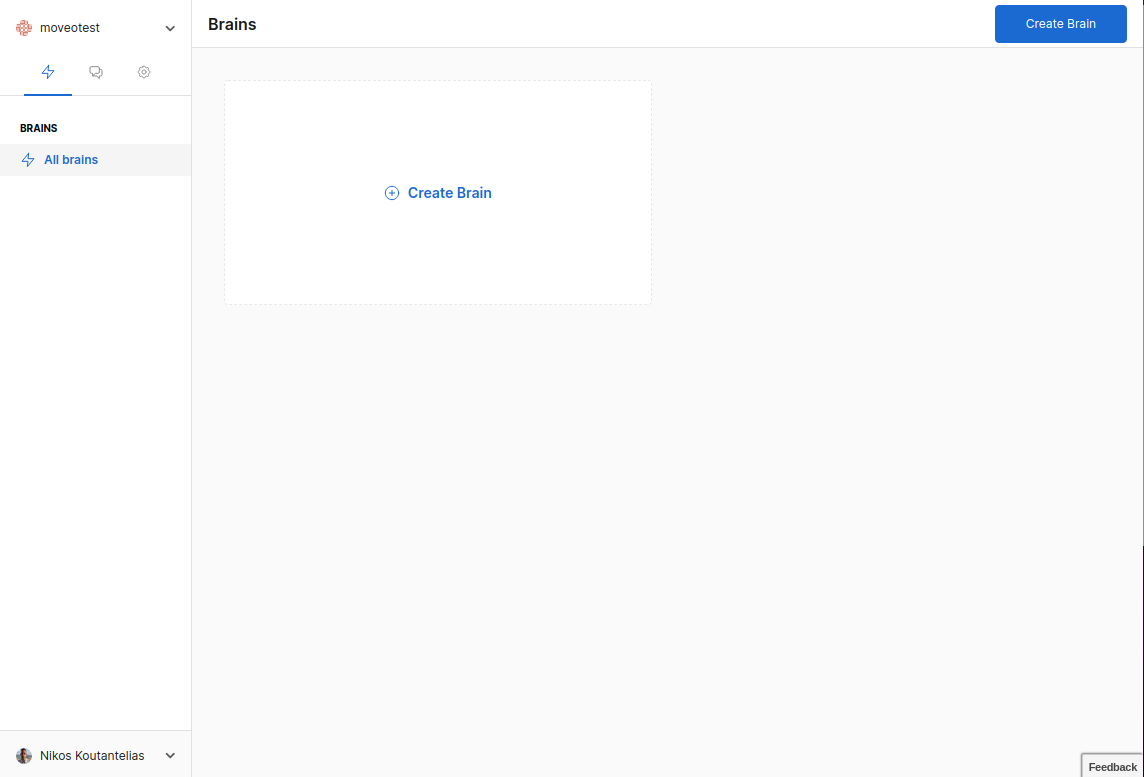 Step 3: Navigate to the Brain and Preview it
Click on the newly created Brain named my_imported_brain in this example.
Click on the Try it Icon in the bottom right of your screen and start chatting with the new Brain!