Business hours allow you to set a specific time range during which your human chat agents are available.
Navigate to business hours
Click on the profile configuration button inside the profile's dropdown menu, choose your desired environment from the environments menu and click on the Business hours tab.
Navigate
Select environment
Business hours

note
By default, the business hours are set to Weekdays 9:00 AM - 5:00 PM.
Customize your default business hours
Navigate to the default business hours page, by clicking on the button. You can change various settings, such as the timezone, frequency (every day, weekends, weekdays or specific day) and start and end time. You can also add or remove business hours by clicking the respective buttons.
Default
Timezone
Frequency
Hours
Add or remove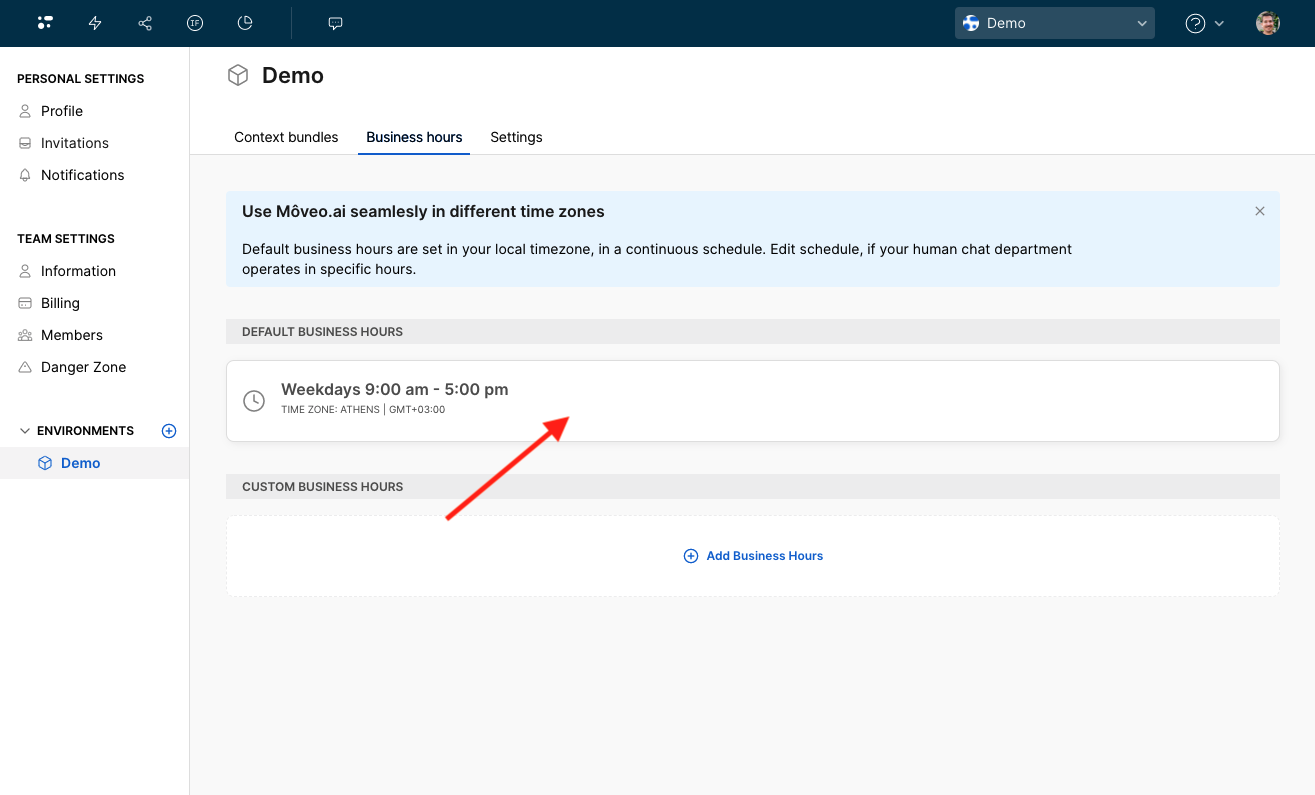 Customize your holiday hours
You can add your holidays to your business hours. The days you register as holidays will be treated as non-business hours.
Click on the Holidays tab and click on add holidays link.
Edit the name of the holiday.
Edit the start and end date of the holiday.
Add or remove holidays at will by clicking on the + or - buttons respectively.
Holidays
Edit your holidays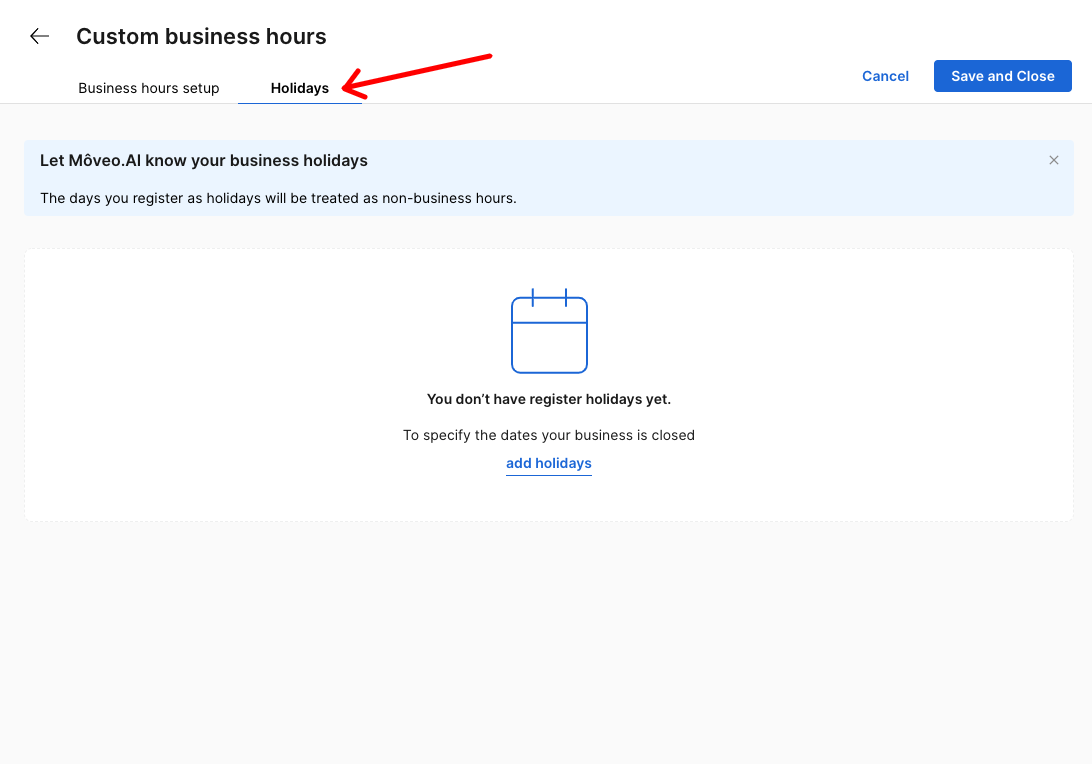 Add custom business hours
You can add custom business hours by clicking the + Add business hours button. The procedure is the same as the one for the default business hours, with the only difference being that you can edit the name.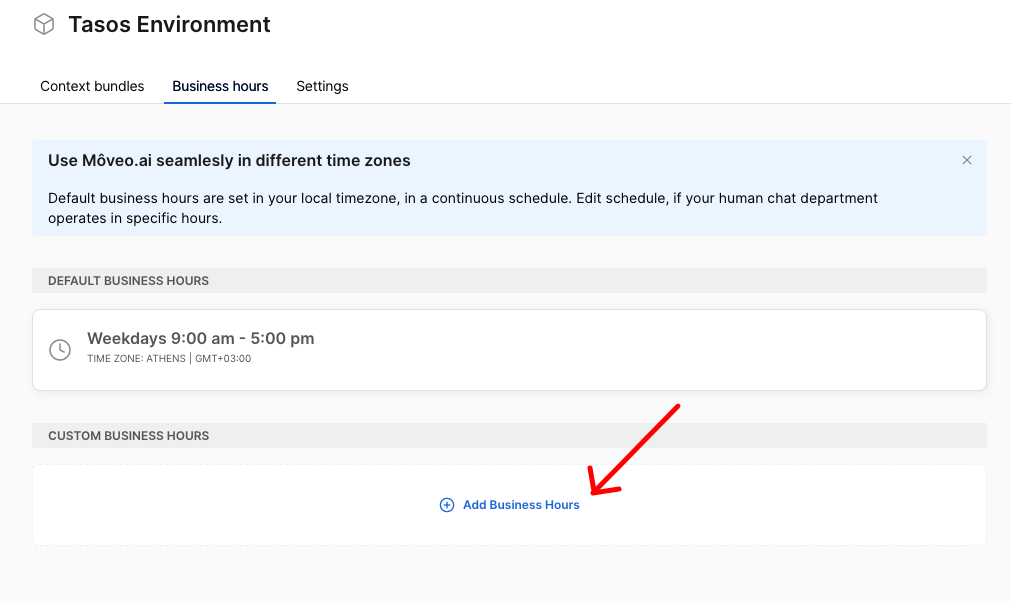 Use business hours in the dialog
A simple example that takes the advantages of business hours is to use them in the dialog. Upon creating a new condition, you can use the business hours variable, $sys-business. View a simple dialog flow below.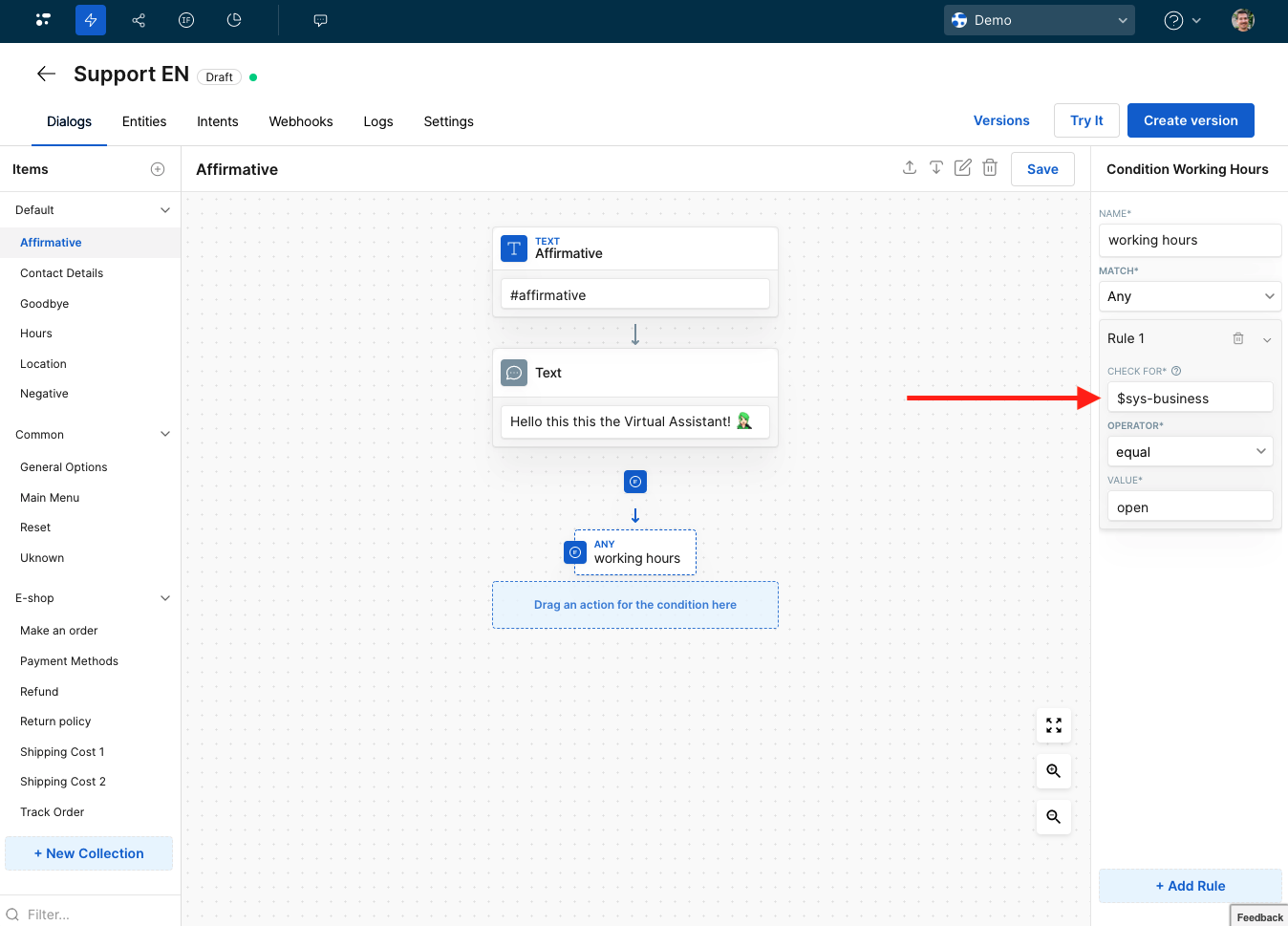 Use business hours in rules
You can also use business hours inside rules. Create a rule and customize it accordingly. In the following image, you can see an example, in which if the conversation is outside the default business hours, the conversation closes immediately.