Integrate your web chat with a Zendesk service desk solution so that your assistant can handover to a human representative within your Zendesk account.
To integration Moveo.AI with Zendesk you would need a Zendesk Chat account. Zendesk Chat is an add-on to Zendesk Support. Zendesk Support puts all your customer support interactions in one place, so communication is seamless, personal, and efficient, which means more productive agents and satisfied customers.
Step 1:
Log in to your Moveo.AI account and click to "Connect" a new Zendesk integration
Note down the Client Name, Company and Callabck URL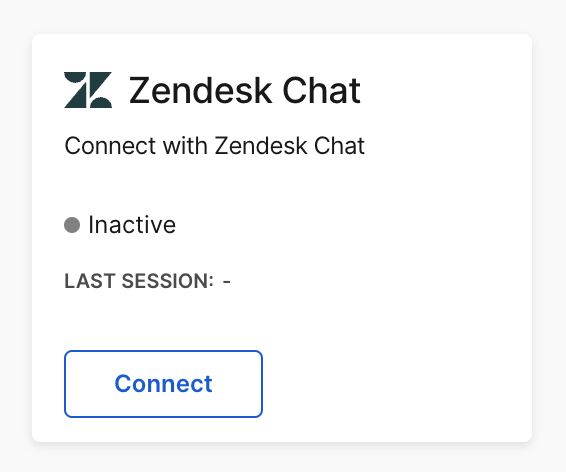 Step 2:
Go to your Zendesk Chat account
Create a new Agent and set the Role to be "Administrator".
This new Agent will be the virtual assitant so you can give an appropriate name that suits your business needs.
Step 3:
Log in to Zendesk Chat using the Agent you just created in "Step 2"
Click on "Settings" and then "Account"
Select the tab "API & SDKs"
Click on "Add API client"
Provide the Client Name, Company and Redirect URL as you copied them from "Step 1".
Click on "Create API client"
Note down the "Client ID" and "Client Secret"
Note down the sub-domain of your zendesk integration. You can find you domain by inspecting the zendesk URL. For example if you zendesk chat URL is https://mycompany.zendesk.com/chat/agent#home then the subdomain in this case is "mycompany"
Step 4:
Go back to the Moveo.AI Zendesk integration
Copy the "Client ID" and "Client Secret" and "Subdomain" from "Step 3" into the "Authorize Zendesk" section
Click connect and follow the authorization prompt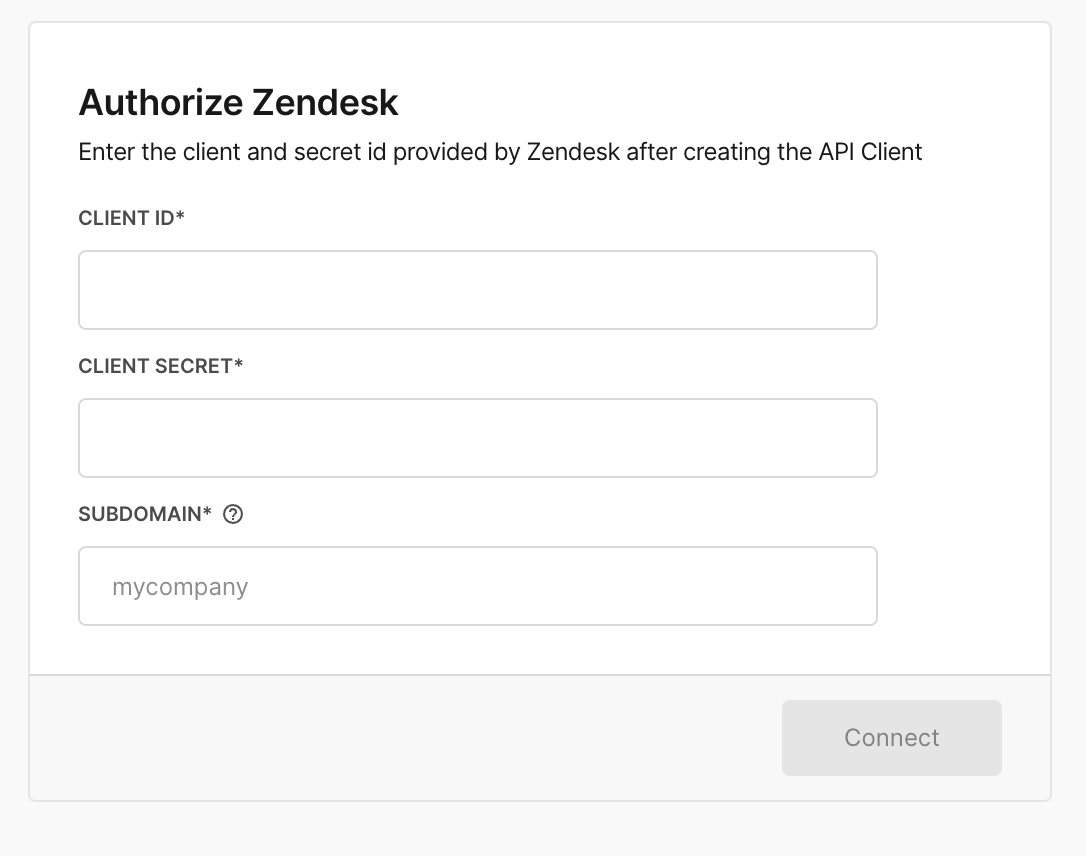 Step 5:
After connecting your integration make the status be "Active" to start receiving messages
You can optionally select the tags you wish the Virtual Assitant to engage